Space Heroes, an interactive installation to explore an audiovisual archive about Swiss astronaut Claude Nicollier, is part of the new Cosmos Archeology exhibition, at EPFL Pavilions, Lausanne (CH), ongoing from September, 16th 2022 until February, 5th 20231.
Space Heroes runs on the Linear Navigator, a 4k touch screen mounted on a twelve-meter rail. It proposes an embodied mode of access to the Claude Nicollier Video Archive, a collection of videos about the life and career of Swiss astronaut Claude Nicollier. See the corresponding page in the Demonstrators section for a full breakdown of the installation and its theoretical foundation.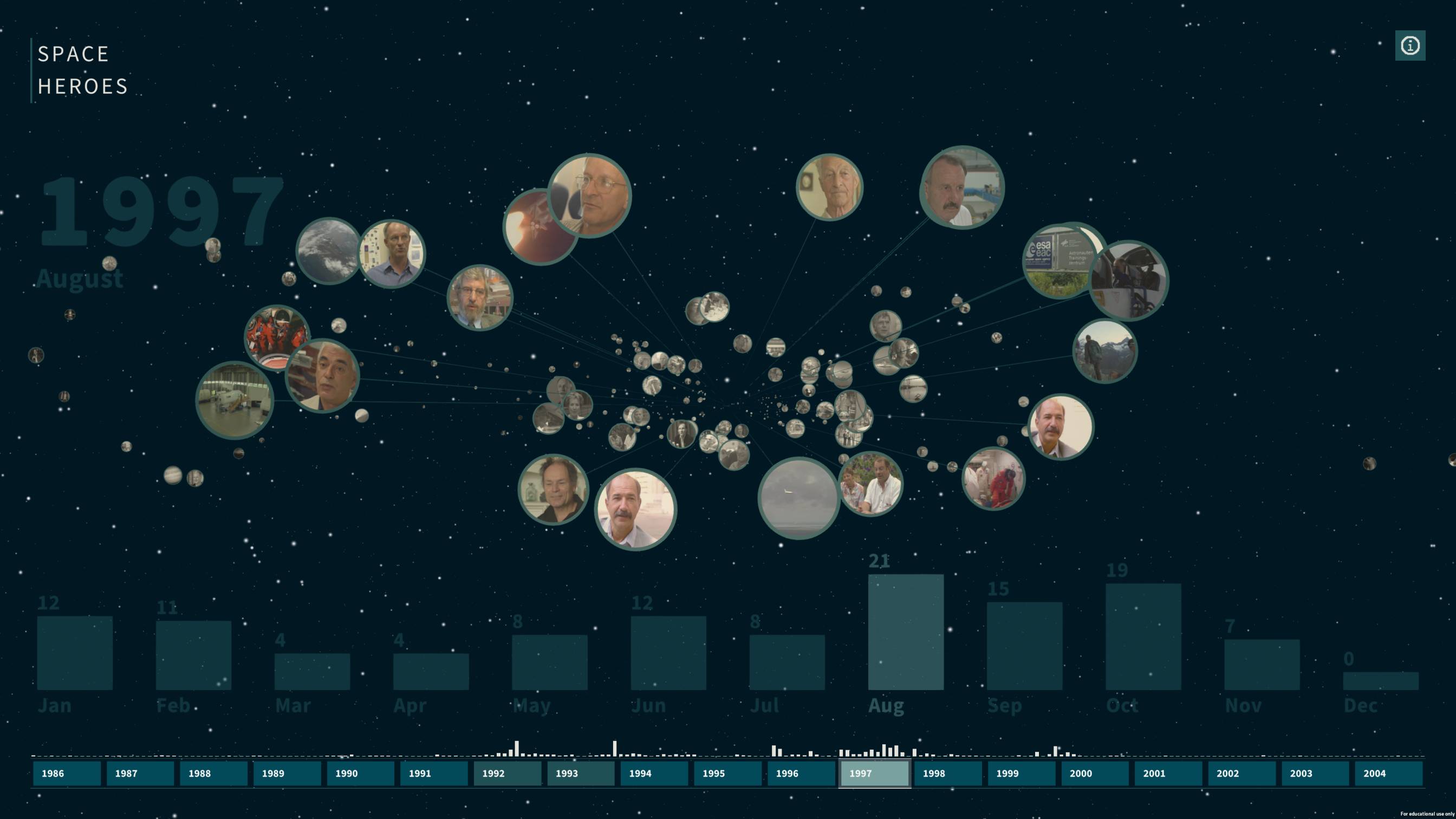 Notes
See the EPFL Pavilions website for further details.