Laboratory of Experimental Museology – eM+ (EPFL)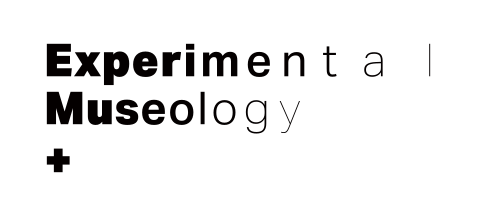 eM+ is a new transdisciplinary initiative at the intersection of immersive visualisation technologies, visual analytics, aesthetics and cultural (big) data. eM+ engages in research from scientific, artistic and humanistic perspectives and promotes post-cinematic multisensory engagement using experimental platforms.
eM+ has 8 unique visualisation systems combined with powerful sonic architectures that are benchmarks in the realms of virtual, augmented, mixed realities.These cluster-based 3D systems have been deployed in major exhibitions and installations throughout the world.
eM+ works on tangible and intangible heritage and archival materials from many countries including Asia, Australasia and Europe.The lab also creates high-fidelity data in-the-field through a range of state-of-the-art techniques (motion capture, ambisonics, photogrammetry, linear and laser scanning, panoramic video, stereographic panoramas etc). eM+ transforms this burgeoning world of cultural data into advanced ultra- high resolution visualisation through advanced computer science (interactive graphics, computer vision, deep learning, etc) and HCI.
eM+ builds on 20 years of research and development at the pioneering laboratories of iCinema Research Centre for Cinematic Research (iCinema), Sydney; The Applied Laboratory for Interactive Visualisation and Embodiment (ALiVE), Hong Kong and; the Expanded Perception and Interaction (EPICentre), Sydney.
Meet the eM+ team at Laboratory of Experimental Museology.
Visual Intelligence and Transportation Laboratory – VITA (EPFL)

VITA's research enables a future where self-driving vehicles, or delivery/social robots will be facts of everyday life. Beyond embodied agents, this research will also enable our living spaces – our homes, terminals, and cities – become equipped with ambient intelligence which can sense and respond to human behavior.
The laboratory pushes the limits of Artificial Intelligence (AI) in the context of transportation, mobility, and built environments.
Self-driving vehicles or delivery robots need to navigate crowded social scenes in close proximity with humans. Hence, they must understand social conventions, ethics and obey unwritten common-sense rules. Humans have an innate ability to "read" the behavior of others before making decisions. A machine should have the same capability to share the space with humans in a safe, efficient, and trustworthy manner.
To address this grand challenge of co-existence in the "last mile mobility", a new type of AI we call socially-aware AI is proposed: perception and planning augmented with social intelligence. In other words, it is the ability to effectively perceive, navigate, and negotiate complex social interactions and environments.
Technically, VITA's research brings together Computer Vision (Real-time Perception), Machine Learning (Deep learning) and Robotics (Crowd-Robot Interaction) to understand human behavior at every scale (enabling Autonomous Moving Agents and Digital Twins).
Meet VITA team at Visual Intelligence and Transportation Laboratory.
Visualization and Multimedia Laboratory – VMML (University of Zürich UZH)

The research interests of the Visualization and MultiMedia Lab (VMML) cover a wide range of topics in real-time 3D computer graphics, simulation, interactive visualization, large-scale scientific visualization and multimedia technology. Specific current and past research topics include parallel rendering, geometry processing, particle simulation, 3D reconstruction, immersive viewing, advanced rendering, multiresolution modeling, point-based graphics, image-based rendering, geometry compression, mesh simplification, terrain visualization, volume rendering and streaming 3D graphics. Application domains include scientific visualization, immersive multimedia, remote visualization, geographic information systems, virtual environments and massive rendering systems.
Meet VMML team at Visualization and Multimedia Laboratory.
Moving Images: Preservation, Curation, Exhibition – ASCA (Faculty of Humanities UvA)

The University of Amsterdam (UvA) is one of Europe's largest research universities. Within the Faculty of Humanities, the Amsterdam School for Cultural Analysis (ASCA) and the Media Studies Department are two vital sites of scholarly and practical collaboration between UvA and the Eye Filmmuseum. Since 2003, the Media Studies Department has offered the dual Master's programme Preservation & Presentation of the Moving Image in conjunction with several Dutch cultural institutions, including Eye. In 2013, UvA created the Chair Film Heritage and Digital Film Culture position within the Media Studies Department and appointed Eye Chief Curator Giovanna Fossati, who had been lecturing in the MA programme since 2003. Each spring, the "This is Film! Film Heritage in Practice" MA course also serves as a series of public lectures at Eye around current issues in the preservation and presentation of the moving image. As part of the ASCA research community, the Research Group Moving Image: Preservation, Curation, Exhibition, which takes place at Eye, brings together students, scholars, and practitioners though interdisciplinary dialogue and the presentation of new research. ASCA is also a regular partner of the annual Eye International Conference, an important academic event at the film museum that brings film and media archivists and scholars from around the world to Amsterdam. UvA also collaborates with Eye on the academic book series Framing Film, which is published by the Amsterdam University Press and specializes in the field of film restoration, preservation, and archival and exhibition practices. At a research level, the "Narratives from the long tail" project is the most recent in a number of innovative digital research projects that have brought together staff at Eye and UvA, along with scholars and practitioners in a variety of fields. Previous projects include: Mapping Desmet, a data-driven visualization around the Jean Desmet Collection at Eye, and The Sensory Moving Image Archive, an online platform for exploring moving image collections via color, movement, and other sensory features.
Meet UvA team at Faculty of Humanities (University of Amsterdam).